We are delighted to report that the President of our Association, Dr Augusto Zimmermann, has agreed to be the keynote speaker for the Presbyterian Church's "Religion in the Public Square Colloquium" to be held at Scots Church in Melbourne (156 Collins Street, Melbourne) on October 20-21, 2017.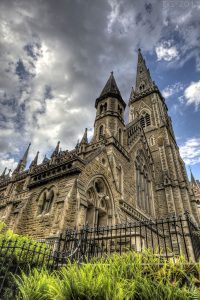 The 2017 "Religion in the Public Sphere" is proudly organised by the Presbyterian Church's Church and Nation Committee as a forum to discuss biblical and social issues and the pursuit of the common good.
Keynote speakers for this significant event are Dr Zimmermann and Pastor Murray Campbell speaking on the beatitutes for today.
Dr Zimmermann's topics are:
The Biblical View of Civil Government
Religious Freedom and the Threat of Secular Intolerance
Religious Freedom and the Threat of Islamic Terrorism
Other Speakers and Topics:
Angela Shanahan (Freedom of Speech and Mainstream Media)
Brett Lee Price (Redemptive Approach to (Trans)Gender)
Dominic Steele (Winning Post Post-Moderns to Jesus)
John McLean (Comforting or Transforming?)
Simon Kennedy (Christians and Politics)
Darren Middleton (Justice and Righteousness in the Public Square)
For more details (including on how to book for the Colloquium) click here.