We are very pleased to announce that our Association's next meeting will be held at 6:00pm on Wednesday, 18 April 2018. This meeting will be held at our new location, Sheridan College, Suite 17/7 Aberdeen Street, Perth.
Our special guest for the evening will be Professor Michael Quinlan, Dean of the School of Law, Sydney at the University of Notre Dame Australia.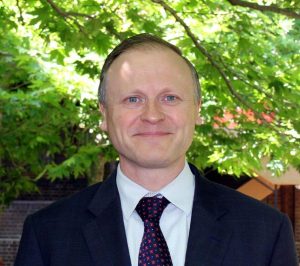 Prior to taking up this prestigious role, Professor Quinlan had a distinguished career of over 23 years at the commercial law firm, Allens, where he was a commercial litigation partner for more than 14 years. Professor Quinlan was also a long-time member of the firm's Pro-Bono Committee, where his pro-bono practice centred around refugee and migration appeals, as well as assisting charities and individuals in need.
Professor Quinlan is the Junior Vice President of the St Thomas More Society, a contributing member of the Wilberforce Foundation, and a member of Lawyers for the Preservation of the Traditional Meaning of Marriage.
The topic of this meeting will be: "Law and Religion: Cooperation or Conflict?".
Below is an abstract of the presentation:
There is no doubting the Christian roots of Australia's common law and legal system. In contemporary Australia, an observation that a particular law is consistent with or that it has been derived from Christian morality is more likely to be raised as a source of complaint and derision by persons seeking to change the law than recognised as a grounds for maintaining a traditional position. This paper will examine the relationship between law and religion in Australia, with a particular emphasis on Western Australia. The paper argues that the cooperation between law and religion in Australia is under severe strain and that conflict between law and religion is increasing to the extent that greater protection of religion in law is now needed.
We look forward to your attendance.