On the 2nd December the Council for the National Interest (CNI) hosted the Perth launch of the latest book by the President of our Legal Theory Association, Dr Augusto Zimmermann.
Dr Zimmermann's Magnum Opus was launched at the Royal Perth Yacht Club. We are very pleased to report that the launch had a packed house and was a resounding success, all copies of the book were sold out.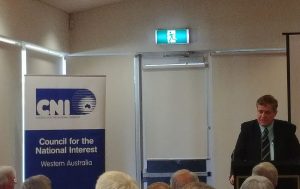 This was the launch of the third volume in his series on Christian Foundations of the Common Law. Volume 1 focused on England, Volume 2 on the United States, and the final volume, Australia.
In this third volume Dr Zimmermann explains Christianity's central role in the development of Australian law.
Regardless of any merit in objections to Christian influences upon contemporary law and legal reform in Australia, there is no justification for the revisionist denial of Christianity's historical significance. To ignore such an obvious fact results in a diminished understanding of our legal system and the principles that underpin it.
The book launch was followed by a Forum with Dr Richard Fernandez on the topic of 'What Must Australia Do To Stay The Lucky Country?' Dr Fernandez holds a doctorate in Public Policy from Harvard University and is best known for his widely-read weblog, the Belmont Club on the PJMedia site.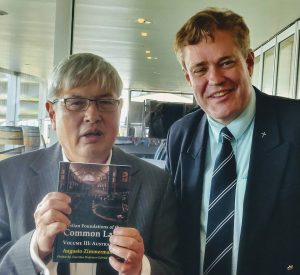 If you have not purchased a copy of the Christian Foundations of the Common Law, Volume 3: Australia, and would like a copy, all copies can be found at Connor Court Publishing (below):