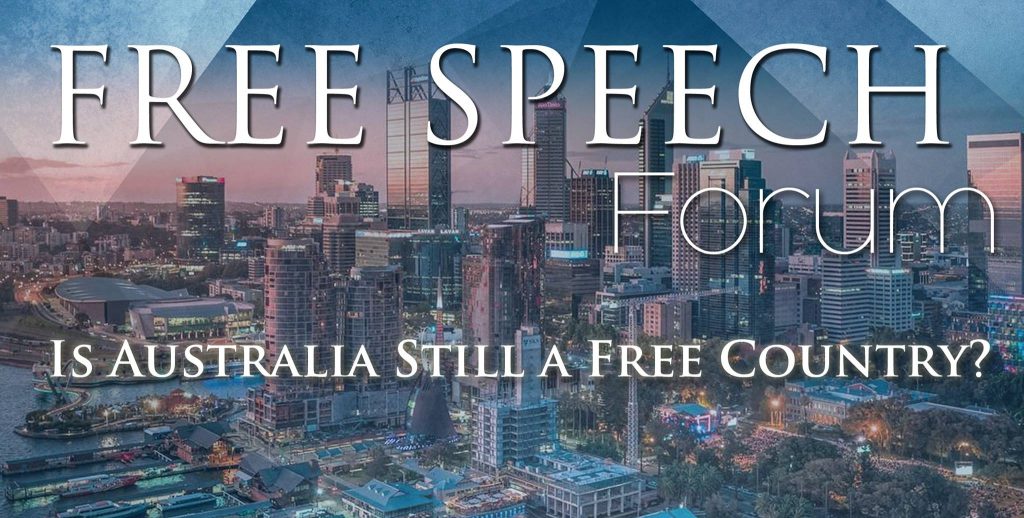 We are pleased to announce that our President, Dr Augusto Zimmermann will be speaking at the Free Speech Forum hosted by the WA Young Conservatives.
The Young Conservatives WA proudly presents the Free Speech Forum, where we discuss more about the great freedoms we enjoy in Australia. Are these freedoms something we are guaranteed to enjoy for generations to come or has our society allowed them to be eroded through government regulation and political correctness? Hear our expert panel and decide for yourself.

Please join us as we listen and Q and A, Dr. Augusto Zimmermann (President of WALTA), Jon Crabtree (WA Lead Senate Candidate for Australian Conservatives) and David Pellowe (Political Commentator) for what will be a big night. Your freedoms matter!

$10 ticket available at TryBooking (on sale soon)

$15 tickets sold at door that night. Hurry limited seats!
The event is to be held at Sheridan College, 10 Nash St, on 05 March 2019  at 7:00pm.
More details are available on the Facebook Event page here.
We look forward to seeing you there.