The Western Australian Legal Theory Association (WALTA) in partnership with The Civilisationists is delighted to invite you to attend our next seminar presented by Professor Augusto Zimmermann and Joshua Forrester, and the launch of their edited book Wokeshevism: Critical Theories and the Tyrant Left.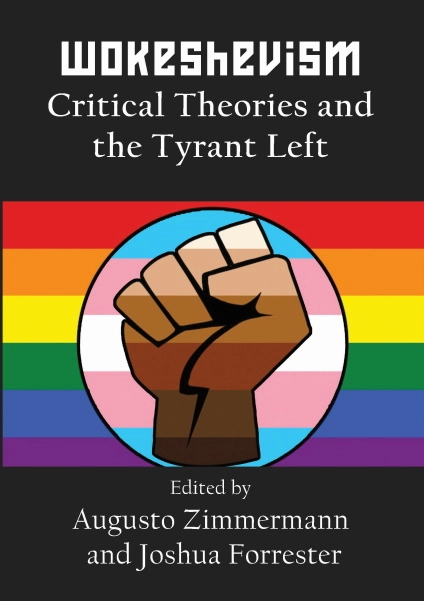 WHERE: Belmont RSL Hall, 22 Leake Street, Belmont WA 6104
WHEN: Monday 27 March 2023
TIME: 6:30pm for 7.00pm.
TICKETS: $15.00
includes Entry, Pies and Pizzas on arrival, Coffee and Biscuits after. Drinks at bar prices
TO RESERVE YOUR SEAT, CLICK AT https://www.ticketebo.com.au/civilisationists_wokeshevism
For any questions, contact Civilisationists1@gmail.com or text 0447 036 109
In response to the 'Black Lives Matter' riots and protests, statues and national sites have been vandalised as a new, more extreme brand of leftist thought has consumed the old brand of left-liberalism. We have called this phenomenon of the illiberal left "Wokeshevism", which describes its mixture of postmodernism, postcolonialism, identity politics, neo-Marxism, critical race theory, intersectionality, and the therapeutic mentality.
In this seminal book, various prominent authors offer insights into the woke revolution sweeping Western nations, including the United States and Australia. Among the 12 contributors to the chapters are renowned professors Robert P. George (Princeton), Steven Alan Sansom, James Allan, Gabriël A. Moens AM and Anthony Gray.
SIGNED COPIES OF THE BOOK WILL BE AVAILABLE!
AU$ 45.00 – CASH ONLY
ABOUT THE SPEAKERS
Augusto Zimmermann, Professor and Head of Law at Sheridan Institute of Higher Education in Perth. Founder and President of the Western Australian Legal Theory Association, founder and editor-in-chief of The Western Australian Jurist. A Fellow at the International Academy for the Study of the Jurisprudence of the Family. Formerly a Commissioner with the Law Reform Commission of Western Australia. He is the author/co-author/editor/co-editor of numerous academic books.
Joshua Forrester, lecturer at the Sheridan Institute of Higher Education and Editor of The Western Australian Jurist. Lead author of No Offence Intended: Why 18C is Wrong listed as one of The Spectator's best books of 2016. His shorter words have appeared in the Conversation, Policy and Quadrant. Joshua has appeared before various parliamentary inquiries, including Joint Standing Committee on Foreign Affairs, Defence and Trade Human Rights Sub-Committee inquiry into freedom of religion and belief.