Religious Freedom
at the
Crossroads
The Rise of Anti-Christian Sentiment in the West
14-15 June 2019, Sheridan College – Perth-WA
---
SPEAKERS
---
MARTYN ILES
Managing Director, Australian Christian Lobby
"What you need to know about Religious Freedom in Australia"
Martyn Iles was appointed Managing Director of the Australian Christian Lobby in February 2018. ACL is one of Australia's largest lobby groups, desiring a compassionate, just and moral society through having the public contributions of the Christian faith reflected in the political life of the nation. ACL works with all denominations across Protestant, Catholic and Orthodox traditions with offices in each state. He was formerly the founding Director of the Human Rights Law Alliance, an organisation that protects religious freedom through legal advocacy. The Alliance is the first organisation of its kind in Australia. The Alliance has recently been involved in dozens of cases where individuals or organisations were legally challenged for living out their religious convictions. These cases have spanned both State and Federal jurisdictions, and various courts and tribunals, including superior and appeal courts. In addition, the Alliance facilitates legal training of lawyers and law students, frequently provides policy advice to governments, and raises awareness around the relevant legal issues. Before taking up his role with the Alliance, Martyn worked as Chief of Staff for the Australian Christian Lobby, overseeing all of the organisation's staff, business development, and lobbying activities. Martyn worked in a top-tier commercial law firm before moving to ACL, and previously has established a successful business supplying networking and data solutions, edited a magazine, and operated a church youth ministry with disadvantaged teenagers for six years. Martyn studied his Bachelor of Laws at the University of Queensland, graduating with honours, and studies a Master of Laws at the Australian National University. In terms of interests outside of the law, Martyn speaks around Australia at various school events including camps and continues to be a guest leader for several student Bible study groups at school campuses and boarding houses. He is deeply concerned about equipping the church and young people with scriptural foundations for life in our changing culture.
---
ASHLEY SAUNDERS
CEO, Barnabas Fund Australia
"Humbly Relying on the Blessings of Almighty God?"
Ashley Saunders Dip Law (SAB), B. Min, Ma (Min) is the CEO of Barnabas Fund (Australia) Limited – a Christian aid agency serving the persecuted church. He is a passionate and proven servant-leader with experience spanning the fields of Law, Politics, the Church and Not-for-profits. Ashley also has local and international experience in Peacemaking and Peacebuilder, along with specialised experience working strategically with leadership and management teams to identify individuals' strengths and weaknesses, and to maximise strategic approach to goal achievement.
---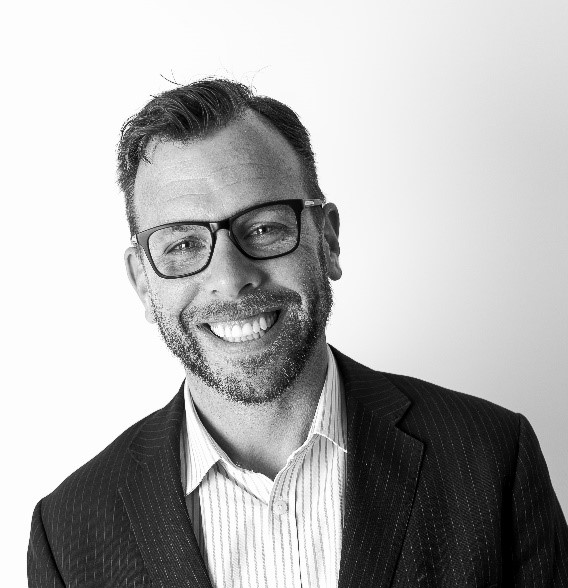 JOHN STEENHOF
Managing Director, Human Rights Law Alliance
"Bait and Switch: A Reflection on the Recent Sex Discrimination (Removing Discrimination Against Students) Bill 2018 and the Queer Activist Playbook for Attacking Religious Freedom"
John Steenhof is the managing director of the Human Rights Law Alliance, a not-for-profit law firm that has been established in 2019 to specialise in matters of religious freedom, freedom of conscience, and freedom of speech. John has represented various individuals and organisations involved in religious liberty cases throughout Australia. HRLA has appeared in litigation proceedings in various tribunals and courts. Previously, John led the corporate and commercial practice at Steenhof Brothers together with his brother Simon Steenhof. During that time, he built up a strong practice in commercial law, business sales and purchases, domestic and international contracting, and property law. Most importantly, John is a committed Christian who smiles a lot (for a Calvinist), is the husband to a most excellent wife and the father of six children. He is also a former chairman of Pindari Ministries (Inc), a medium-term residential facility for the restoration of men struggling with serious addictions and other life dominating issues based in Perth, WA, and a former board member of Alabaster Community Association, a residential programme that assisted women seeking to exit the sex industry with a particular focus on women who had experienced trafficking issues.
---
ASHA TOWERS
NSW President, National Civil Council
"Preserving the Gospel in Australia in a Post-Truth World: New Political Tactics"
Asha Towers is the NSW President of the National Civic Council, a national grassroots movement founded by BA Santamaria over 75 years ago, originally to fight Communist influence in the trade unions. Now it has widened its scope to expose ideologies contrary to Judeo Christian principles and to defend the family in Australian public policy. Asha has completed undergraduate degrees in Communications (Journalism) and Law as well as a Master of Laws at the University of Technology, Sydney. She has worked at a top tier law firm, an investment bank, and as an advisor to a federal MP before taking up her current role advocating a better outcome for ordinary people. She has had notable success in educating and motivating youth to become politically active as well as finding ways to engage with a hostile culture.
---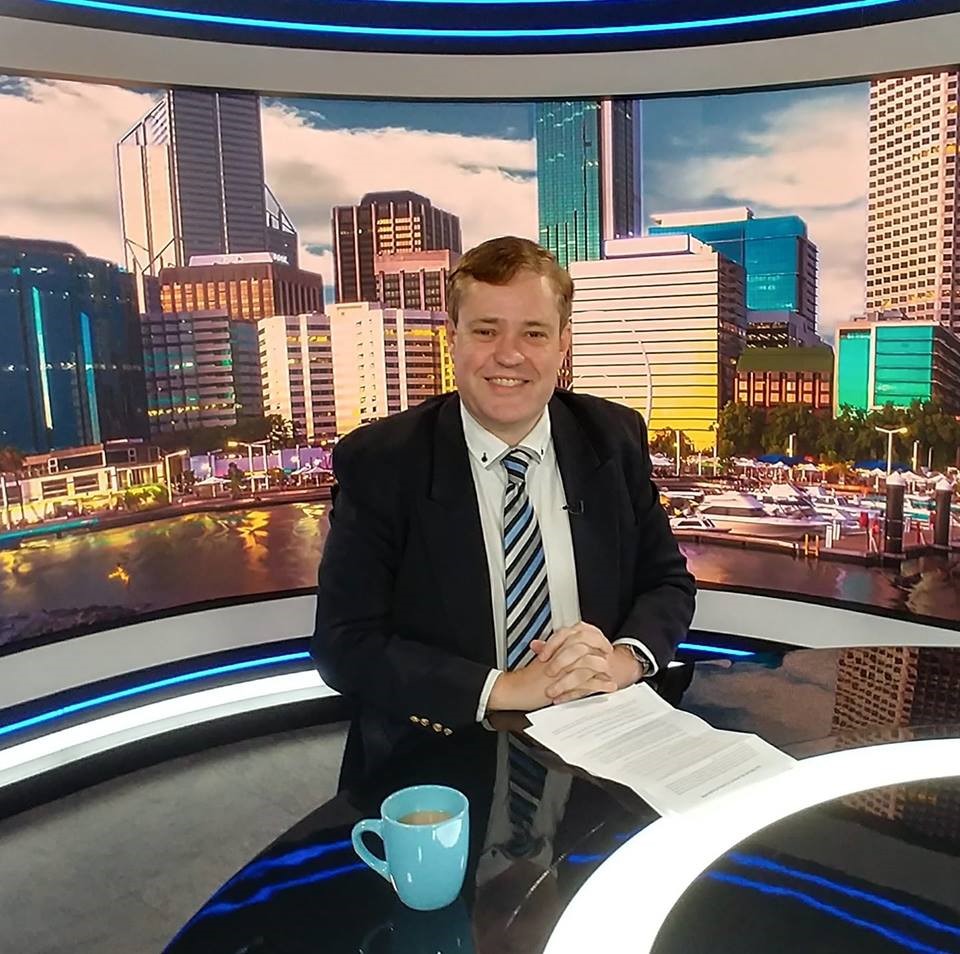 AUGUSTO ZIMMERMANN
Professor and Head of Law, Sheridan College
Professor of Law (Adj.), University of Notre Dame Australia (Sydney)
President, Western Australian Legal Theory Association (WALTA)
"Islamic Blasphemy Law by Stealth: The Constitutional Invalidity of Extending Section 18C to Religious Grounds"
Augusto Zimmermann LLB (Hon.), LLM cum laude, PhD (Monash) is Professor and Head of Law at Sheridan College in Perth, Western Australia, and Professor of Law (adjunct) at the University of Notre Dame Australia, Sydney. Augusto is also President of the Western Australian Legal Theory Association (WALTA), the Editor-in-Chief of the Western Australian Jurist law journal, an elected Fellow at the International Academy for the Study of the Jurisprudence of the Family (IASJF), and a former Vice-President of the Australasian Society of Legal Philosophy (ASLP). In addition, he is a former Law Reform Commissioner with the Law Reform Commission of Western Australia (2012-2017), as well as former Director of Postgraduate Research (2011-2012 and 2015-2017) and former Associate Dean, Research (2010-2012) at Murdoch University. During his time at Murdoch University, Augusto was awarded the 2012 Vice Chancellor's Award for Excellence in Research, and two School Dean's Research Awards, in 2010 and 2011. Augusto is a prolific writer and author of numerous articles and academic books, and is broadly recognised as one of the nation's strongest proponents of free speech. His academic books include Western Legal Theory: History, Concepts and Perspectives (LexisNexis, 2013) and a three-volume collection on the Christian Foundations of the Common (Connor Court, 2018). In January 2015, Augusto was formally invited by the Hon Alan Blow OAM, Chief Justice of Tasmania, to address all members of the legal profession at the Opening of the Legal Year in Tasmania.
---
DARREN SOUTH
Founder and CEO, The Southern Justice Group
"We Are Not at the Cross Roads, We Are at the Cross"
Darren South (LLB., LLM., Grad Dip Th., PhD. Candidate) is the Founder and CEO of The Southern Justice Group, Australia's first cloud-based Multidisciplinary Law Firm. The Southern Justice Group is a group of separately incorporated legal entities which houses its Departments under the one banner. The Departments include a premier boutique Law Firm, a specialist pro bono Law Firm, a Centre for Online and Distance Education for Judicial strengthening in the Developing World, an NGO with dgr status, a Chaplaincy Department, a Student Leadership Legal Clinic, and an ADR 'e-court lounge room' for the rapid resolution of domestic and international disputes. Darren obtained his LLB at Murdoch University, obtained his LLM at the University of Melbourne (with Special Merit) in international human rights law and international humanitarian law. He is undertaking his PhD on the topic of the intersect between law and religion from a public international law perspective. Darren commenced his legal career at one of the large top tier international law firms, was Senior Associate at a blue ribbon boutique law firm, was Special Counsel at a multi award winning mid-tier law firm, was the Principal of his own legal practice, and, before establishing The Southern Justice Group was a Barrister called to the Bar. Darren is a well respected and trusted Christian Pastor and Christian leader of 25 years. In his blended experience of legal and pastoral work, Darren was a principal legal advisor to the Anglican Church of Australia (Perth Diocese), a Board Member of the nationwide Churches of Christ Australia Inc., the Churches of Christ in WA Inc., the Baptist Union of WA Inc., Vose Seminary, and Baptistcare. Darren is currently a consultant to various NGOs in Cambodia, the Philippines, Syria, Lebanon and Jordan.
---
CHRISTOPHER BROHIER
Barrister, Elizabeth Mews Chambers
SA Director, Australian Christian Lobby
Founder, Wilberforce Foundation
"The Battle for Religious Freedom in Australia: From Disciplinary Proceedings to the High Court"
Christopher Brohier is the SA Director of the Australian Christian Lobby and a founder of the Wilberforce Foundation, a think tank which advocates for the preservation of common law rights and freedoms. He commenced legal practice in 1982 and joined the Independent Bar in 1993. Christopher has appeared in commercial, testamentary and civil matters in the Supreme Court, Federal Court, and District Court. He is one of the counsel who represented Kathy Clubb and Graham Preston in the High Court in their challenge to the exclusion zone legislation in Victoria and Tasmania. He successfully represented a street preacher against the City of Launceston in the Federal Court. Christopher was counsel for Reverend Campbell Markham and the Cornerstone Presbyterian Church in the discrimination case they faced in Hobart. He has represented Christian men and women across Australia who have been involved in litigation/disciplinary matters because of their conduct based on their Christian beliefs. Christopher advocated for the preservation of the definition of marriage in Australian law. He has been married to Amanda for 28 years and they have four children.
---
STEVE HEATHCOTE
Steve Heathcote Barrister & Solicitor
Topic: TBA
Neville Rochow is a barrister, now retired from full-time practice. He was, with now Supreme Court Registrar Steve Roder, a founding member, and, more recently, Head of Howard Zelling Chambers, one of the major Adelaide chambers. He took Silk in 2008. While at the Bar, he had a national commercial practice and appeared in most major Australian jurisdictions, including state Supreme Courts, the Federal Court, and the High Court of Australia. He specialised in competition, corporate, and commercial law. Neville graduated LLB (Hons) from the University of Adelaide Law School and was subsequently conferred a Master of Laws degree from Adelaide for a thesis on constitutional law and fact ascertainment. He also has a Master of Laws degree from Deakin University in competition law. He is currently completing a PhD at Adelaide University Law School on the constitutional space for fundamental human rights and freedoms, and the effect of corporate power and artificial intelligence on human rights. Neville holds honorary professorships and international fellowships at three universities and has links with well-known academies throughout the world. Between March 2015 and April 2017, he was a government relations adviser within a member ecclesiastical office of the European Platform against Religious Intolerance and Discrimination, working with government institutions and NGOs in the EU and the UK. Neville has appeared before the federal and various State Parliaments in Australia to make submissions on constitutional and policy issues. He made a comprehensive submission on freedom of religion or belief to the Prime Minister's Expert Panel headed by the Hon. Mr Ruddock. As conference convenor and organising committee chair, he also arranged for the Panel, (with the exception of Father Frank Brennan), to conduct a roundtable discussion at a conference he organised in February 2018. From the end of January to the beginning of March 2019 he was the recipient of the Hans-Jürgen & Marianne Ohff Research Grant. During that time, he was Gastwissenschaftler at the University of Mannheim law school. In March 2019, he participated in three panels at the European Academy of Religion annual conference in Bologna. His publications appear in several journals, some of which are forthcoming in 2019.
---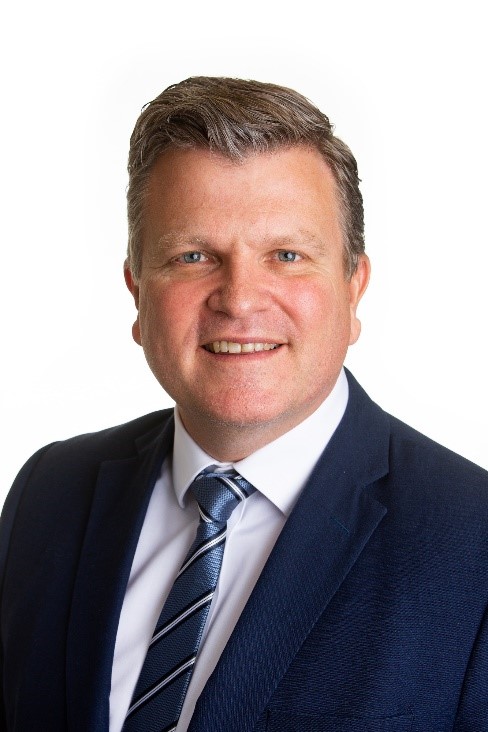 TIM HOUWELING
Director, Cornerstone Legal
Professor of Law (Adj.), Murdoch University
"Religious Freedom and Planning Law in Australia"
Tim Houweling BA (Curtin), LLB (Murdoch), LLM (UWA) is a Partner at Cornerstone Legal and Adjunct Professor of Law at Murdoch University. He is a respected Senior Lawyer in Western Australia who practices broadly in the area of Administrative Law and specifically in Land Compensation. Having worked on some of the most high profile land compensation claims in Western Australia, Tim has set precedents in law. He is one of the most experienced lawyers in Perth in all matters relating to property, which extends to subdivisions and property development, breaches of Town Planning Schemes, unlawful development, contractual disputes, and debt recovery. Whilst his passion and talent lies in land compensation, Tim is also well versed in providing advice on all manner of provisions within the various Acts of Parliament, delegated legislation and regulations, local governments, town planning and environmental law.
---
ROBERT BALZOLA
Partner, Robert Balzola & Associates
"The Practical 'Lawfare' Approach to the Defence of Religious Freedom"
Robert Balzola is a legal practitioner enrolled in the Supreme Court of New South Wales in 1995. He has acted for high profile matters such as the High Court of Australia decisions in Bernard Gaynor v Chief of the Defence Force and the Burns v Corbett; as well as Burns v Gaynor matters in the High Court of Australia and New South Wales Court of Appeal. Robert specialises in administrative law and litigation. Robert's approach to Religious and other Freedoms is based on upon a judicially tested approach, with an active view to continuing to test the legal presumptions of the common law that is the unbroken legal tradition of Australia's jurisprudence from its absorbed English jurisdiction upon Federation. Robert will speak on the practical legal "lawfare" approach to the defence of religious and other freedoms. Robert will draw upon recent and current litigation in which he is acting in the various Courts and Tribunals, providing real life examples and litigation experience in the contemporary litigation and policy challenges facing Australia in its Commonwealth, State, and Territory jurisdictions.
---
ANDREA TOKAJI
Lecturer, Alphacrucis College
"Is Religious Tolerance a Strategic Solution to Persecution?"
Andrea completed her JD at the University of Canberra and her LLM at the ANU while working for the International Organisation for Migration and as a government lawyer in public policy. She is a lecturer, researcher and human rights advocate, completing her PhD and a few books. With a background in Therapy and working in the social services sector, Andrea came to law after she ran for parliament in the ACT in 2008 – a process that made her realise her passion for advocacy. She aspires to leadership that reflects both righteousness and justice in balance. As a refugee child, Andrea is particularly passionate about the rights of vulnerable women, children, and the persecuted, and the intersect between displacement, seeking refuge, and the threat of human trafficking. More recently, Andrea stepped down from running her Anti-trafficking human rights advocacy legal education lobbying organisation for the last six years to focus on legal academia.
---
JOHNNY SAKR
PhD Researcher, The University of Southern Queensland
"Freedom to Offend in the Pursuit of Truth"
Johnny completed his Bachelor of Laws, Graduate Diploma in Legal Practice, Master of Laws (Commercial Transactions), and Master of Philosophy (Law). He has been admitted as a solicitor of the New South Wales Supreme Court. Johnny is a PhD Candidate at the University of Southern Queensland, completing a qualitative study on the mother's consent to terminate a pregnancy and its relationship to a foetus' personhood and foetal rights. Johnny also works full time as a Mergers and Acquisitions Analyst at AIG.
---
JOSHUA FORRESTER
Editor, The Western Australian Jurist
PhD Researcher, Murdoch University
"Safe from Harm? Defending Classical Liberalism in the Culture War"
Joshua Forrester graduated with First Class Honours in Politics and International Studies from Murdoch University in 1999. He then graduated with First Class Honours in Law from the University of Western Australia in 2003, with his prizes including those in corporations law and criminal law. His honours thesis explored using breach of confidence in Equity to protect corporate policy. The supervisor of his honour thesis (and an academic referee for his PhD application) was Dr James Edelman, who is now a Justice of the High Court of Australia. Before becoming a PhD Candidate at Murdoch University in 2015, Joshua practiced in commercial litigation. Joshua was awarded a Vice-Chancellor's Commendation for Teaching at the University of Notre Dame Australia. Further, surveys of his teaching at Murdoch University average 5.1 out of 6. Joshua has also a proven record of successful academic research. He is the author of a number of articles appearing in various law journals, including the UWA Law Review. He is also the lead author of No Offence Intended: Why 18C is Wrong, which is listed as one of The Spectator's best books of 2016, and has been referred to favourably in The Australian. Joshua has also appeared before various parliamentary inquiries, including the Parliamentary Joint Committee on Human Rights inquiry into s 18c, and the Joint Standing Committee on Foreign Affairs, Defence and Trade Human Rights Sub-Committee inquiry into freedom of religion and belief. He is the editor of the law journal The Western Australian Jurist.
---
ROCCO LOIACONO
Senior Lecturer, Curtin Law School
Topic TBA
Dr Rocco Loiacono is a Senior Lecturer in the Curtin University Law School, Perth, Australia, in the Property Law and Advanced Legal Research units, and in the MA Translation Studies Course at the University of Western Australia (UWA). He has an LLB and a Diploma in Modern Languages (First Class Honours) from UWA. He practised as a lawyer for ten years, most of that time at Clayton Utz, one of Australia's largest law firms. Rocco was awarded his PhD (from UWA) in 2014. His particular research interest is the translation difficulties arising from the differences that exist between continental legal systems and the English common law. He has published in peer reviewed journals of translation, linguistics and law, and in 2016 published his monograph: The translation of proper names in legal translation. A study of the translation of the bilateral agreements between Australia and Italy (Rome, Aracne Editrice). Rocco's language competencies are: English and Italian (native speaker) and French (intermediate). Rocco is a NAATI (National Accreditation Authority for Interpreters and Translators) Certified Translator (Italian>English) and is the current National President of AUSIT (Australian Institute of Interpreters and Translators).
---
WILLIAM WAGNER
Distinguished Professor Emeritus, Cooley Law School
President & CEO, Salt & Light Global
"Lex Rex or Rex Lex: The Virtue of Originalism or the Tyranny of the Few"
William Wagner is a Christian. He currently serves as President and Chairman of Salt & Light Global. In academia, he holds the academic rank of Distinguished Professor Emeritus. Professor Wagner is an internationally recognized expert in constitutional law and good governance. As lead amicus counsel in many matters before the U.S. Supreme Court, he has authored briefs on behalf of various Christian organizations. He has also authored written testimony, evidence, and briefs in such forums as the Swedish Supreme Court, the U.S. Congress, and the U.K. Parliament. He has further addressed many executive, legislative, parliamentary, and judicial audiences throughout the world, and presented at various diplomatic forums including the U.N. Human Rights Council in Geneva. Professor Wagner's public service includes serving as a Federal judge in the United States Courts, legal counsel in the U.S. Senate, senior assistant United States attorney in the Department of Justice, and as an American diplomat. His writing is published in numerous journals, books, and other publications.
---
CONFERENCE MODERATORS
---
THE HON. JOHN GILMOUR QC
Barrister, Quayside Chambers
Former Judge of the Federal Court of Australia (2016-2018)
---
THE HON. NICK GOIRAN MLC
Shadow WA Minister for Child Protection; Prevention of Family and Domestic Violence
---
PETER ABETZ
WA Director, Australian Christian Lobby
Former Liberal member of the WA Legislative Assembly from 2008 to 2017
---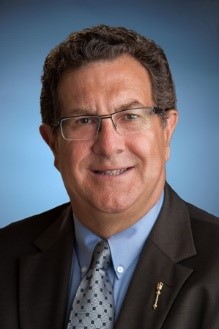 MICHAEL SUTHERLAND
Former Speaker of the WA Legislative Assembly from 2008 to 2017
Member of the Administrative Appeals Tribunal – Commonwealth
---
THE HON. CHARLES SMITH MLC
Member for the East Metropolitan Region in the WA Legislative Council
---
THE HON. AARON STONEHOUSE MLC
Leader of the Liberal Democrats WA, Member for South Metropolitan Region
---