The Western Australian Legal Theory Association, in partnership with the Civilisationists invite you to:
THE UNSEEN DIMENSIONS OF THE VOICE
WHAT MIGHT BE OR MIGHT HAVE BEEN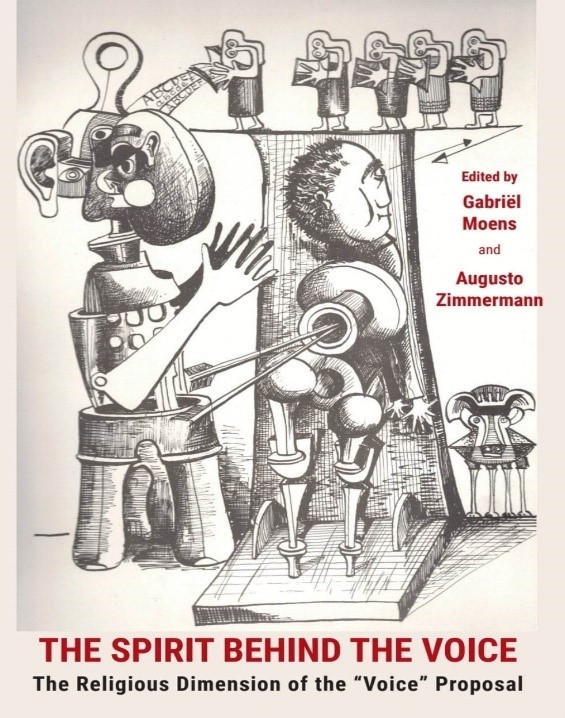 On the occasion Professor Augusto Zimmermann will deliver a talk on the subject of:
The Agenda Behind The Voice
Professor Zimmermann's talk will be based on his chapter in The Spirit Behind The Voice, a new book edited by Gabriël Moens AM & Augusto Zimmermann.
Professor Zimmermann's talk will be followed by:
"Marion, a 14 year old girl, runs away in the desert and is never seen again"
This is a Documentary film on Aboriginal culture produced by Jacinta Price before she became a Senator.
Signed copies of The Spirit Behind the Voice will be available for sale at $25.00
When: Wednesday 18 October 2023
Where: Belmont RSL hall, 22 Leake Street, Belmont WA 6104
At: 6.30pm for 7.00pm start
RSVP ESSENTIAL and bring a friend or two.
Entry including $15.00
Pizza and pies on arrival, coffee and cakes after.
TO BOOK:
Click on link: https://www.ticketebo.com.au/civilisationists-voicedimensions
Or contact Joe at Civilisationists1@gmail.com Text 0447 036 109