– and receives the conference's longest applause for his presentation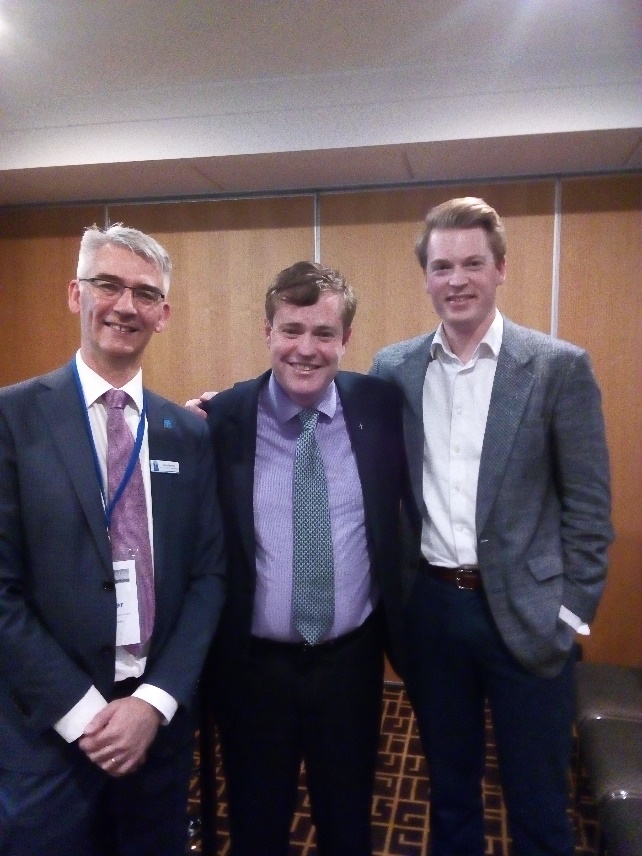 We are delighted to inform that our distinguished President, Dr Augusto Zimmermann, was one of the keynote speakers at a major conference held in Canberra. His talk was extremely well received, which can be testified by the conference's longest applause and enthusiastic reaction from the public after his presentation.
Held between 21 and 22 May, 2018, the "Christian Schools National Policy Forum" was attended by around 150 Christian leaders in the sector of Christian education. The event was held at the Hyatt Hotel's Federation Ballroom but it also included a conference dinner at Parliament House.
Besides Dr Zimmermann, other keynote speakers were: Professor Rosalind Croucher (President, Australian Human Rights Commission), John Anderson AO, Senator David Fawcett, Senator Jacinta Collins, The Hon. Tanya Plibersek MP, and the The Hon. Senator Simon Birmingham.
Dr Zimmermann was the keynote speaker on the second day of the conference. He explained how the Australian History Curriculum (which covers students from Years 7-10) is not only poorly designed but also promotes an ideological agenda that is positive towards Islam as well as the green ideology and other politically correct causes embraced by the radical Left.
During his speech Dr Zimmermann declared: "Anyone reading such a document will be in no doubt that this is not balanced, and that it teaches a politically-correct view of history and Australia's place in the world.  Instead of 'balanced and impartial', students are being fed a diet of identity politics and politically correct indoctrination, which is truly appalling".
According to him, this national curriculum does not offer a balanced version of history. It is not designed to make students think, or to teach them how to acquire the skills they need to develop their own critical thinking. Dr Zimmermann also stated: "No curriculum should be about ideological indoctrination. And yet, children in this country have been forced to study history under a curriculum that promotes both moral and cultural relativism. In sum, such a curriculum is terribly designed and must be entirely abolished as a matter of urgency".
The audience exploded into a very long applause after his presentation. For his deeply insightful remarks, Dr Zimmermann received the longest applause from amongst all the distinguished academics and politicians who have addressed the conference
Dr Zimmermann's conference paper will be published in the July-August edition of Quadrant Magazine.