WALTA President Dr Augusto Zimmermann recently attended the highly successful 'Church & State Summit' in Brisbane.
Held 22-23 February, this important event gathered high calibre speakers to encourage and equip Christians in their historic mission to be salt and light in society.
More than 200 people attended this Summit, which assisted those who have a traditional Christian faith to be equipped to understand the issues that will determine our nation's future.
They were empowered to get a proper consideration of the more relevant issues pertaining our society, along with trustworthy guidance for determining how their faith must inform their participation in the political process.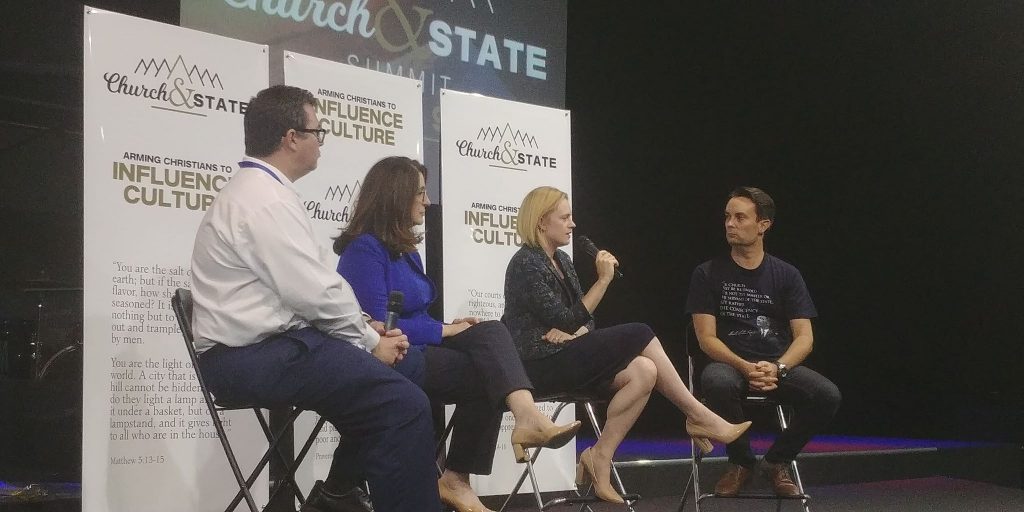 Into the overwhelmingly complex situation in Australia, this significant event offered a Christ-centred understanding of societal issues, helping believers draw their own political conclusions. The content was highly relevant, practical and deeply engaging.
Dr Zimmermann spoke on the topic of 'What They're not Teaching Law Students Anymore'. His talk was very well received as can be inferred from the strong applause at the end of his presentation.
Other speakers for the Summit included high profile columnist Miranda Devine ('The Infuence of Media on Government'), Senator Amanda Stoker ('Freedom of Religion or Freedom from Religion?), Ps Mark Powell ('Jesus Is Interested in Politics'), Dr Stephen Chavura ('Cultural Marxism'), Martyn Iles ('Religious Freedom'), George Christensen MP ('How the Bible leads me to Politics'), Rev Dr Mark Robinson MP ('The Church's Response to Liberalising Abortion'), The War for the Heart of Our Nation (Dave Pellowe), Marijke Rancie ('Safe Schools: Guerrilla Grooming'), Dr David Van Gend G.P. ('Gender Fluidity: The Flight from Reason'), James Fox Higgin ('Popular Heresies Hijacking Jesus'), etc.
WALTA congratulates Dr Zimmermann on the excellent quality of his presentation at this highly successful event.