Our President, Dr Augusto Zimmermann, was one of the speakers at the Free Speech Forum held this week at Sheridan College in Perth, with speakers addressing the topic: "Is Australia Still a Free Country?"
Hosted on 5 March 2019 by the Young Conservatives WA, almost 100 people attended to hear the discussion about the erosion of our freedoms, especially freedom of speech.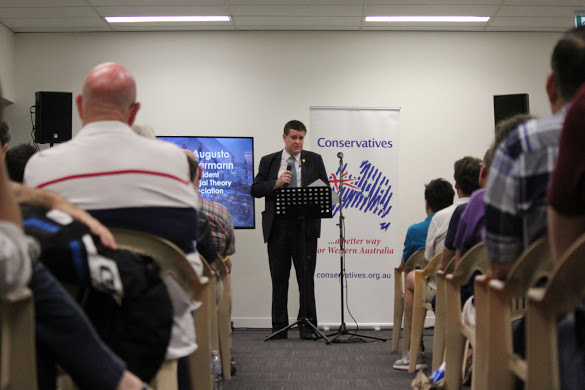 Speakers at the event included Dr Zimmermann (also Professor of Law at Sheridan College), David Pellowe (a well-known political commentator) and Jonathan Crabtree (Senate Candidate for the Conservative Party in Western Australia).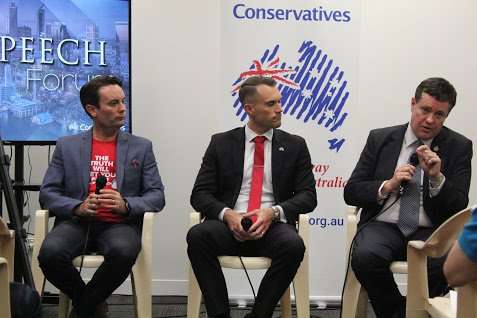 Jonathan Crabtree discussed the Conservatives' important move to create a landmark "Protected Freedoms Act" saying: "We believe that it is high time we protected our key freedoms, those that have stood the test of time, from the foundation of our democracy." As he pointed out, key rights that this Bill would seek to protect are freedoms of speech, expression, the press, life, personhood, thought, conscience and religion, as well as freedoms from torture and retrospective laws.
Dave Pellowe explained his philosophy on what free speech should encompass, and how it meant to work when properly understood. His reference to the work of John Stuart Mill was particularly illuminating.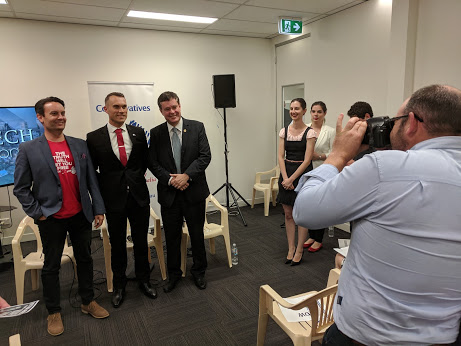 Finally, Dr Zimmermann's talk provided a critical account of the state of freedom of speech in Australia. He explained the manifold instances by which freedom of speech is not recognized in this country. 'In today's politically correct Australia questions of free speech, freedom of association and academic freedom are particularly out of style. This form of ideological imperialism has no place in a truly open and democratic society', he said.
The event was a resounding success and we congratulate the speakers on their fantastic contributions and thank all in attendance for joining us.